DocuSign FAQ's
Please read information below and scroll down and click the link below to continue to the link for your form.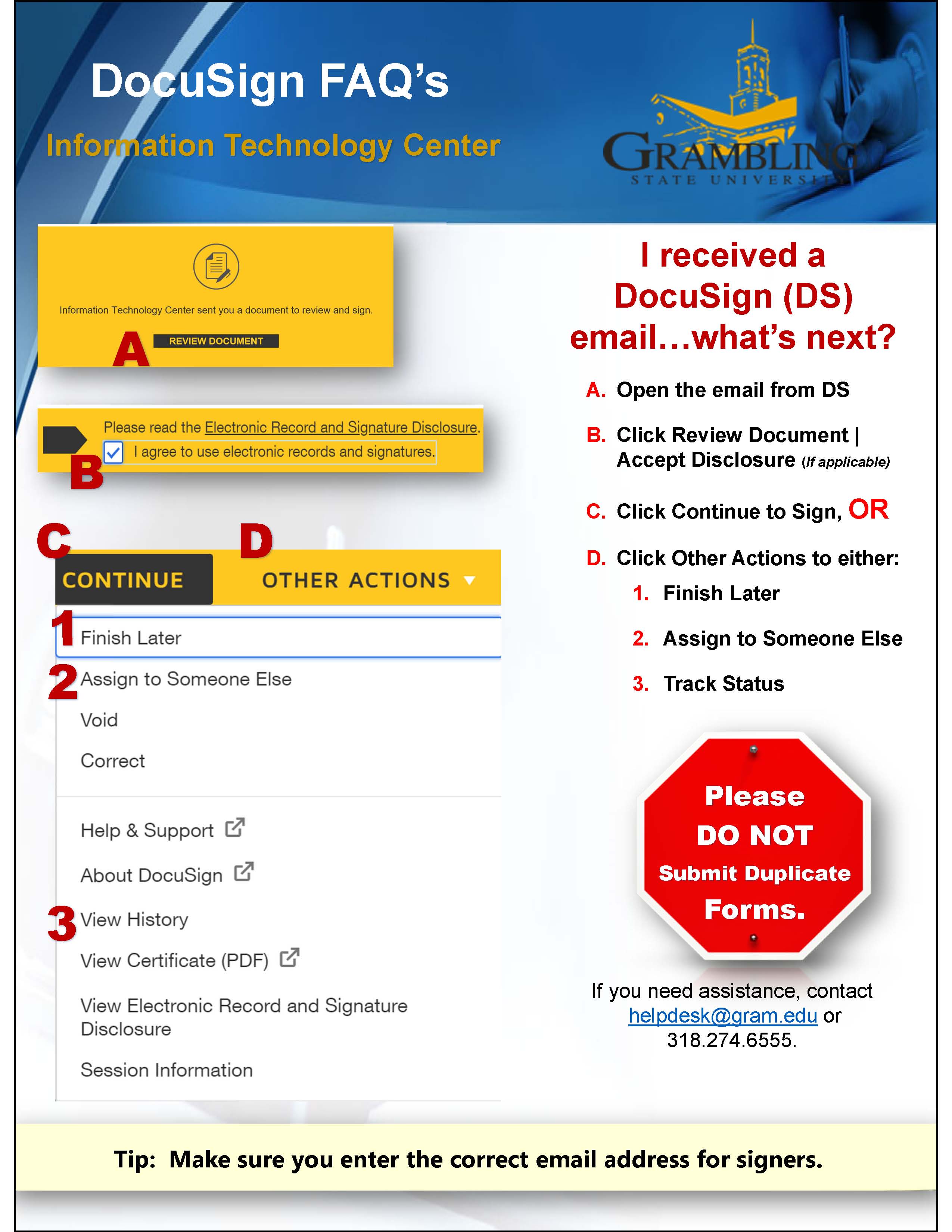 Click here for PDF
I received a DocuSign (DS) email…what's next?
Open the email from DS
Click Review Document |Accept Disclosure (If applicable)
Click Continue to Sign, OR
Click Other Actions to either:

Finish Later
Assign to Someone Else
Track Status
Please DO NOT Submit Duplicate Forms.
If you need assistance, contact helpdesk@gram.edu or 318.274.2623.
Tip: Make sure you enter the correct email address for signers.