Specific Information for:
Former GSU Students
---
(Effective Summer I 2010)
Any student not attending GSU for one regular semester, excluding summers, must apply for readmission. The readmission application and other required items must be submitted to the Office of Admissions at least thirty (30) days prior to registration. Former students who have attended other regionally accredited institutions during their absence from the University must submit official transcripts from each college attended. Items needed in order to be considered for readmission are:
Online application for admission
Online application signature page (signed and dated)
Application fee of $20.00
Official transcript from accredited college(s) attended while absent from Grambling State University
Proof of Immunization
Note: You must provide proof of immunization even though you attended Grambling State University previously. Please contact the Foster-Johnson Health Center if you have questions.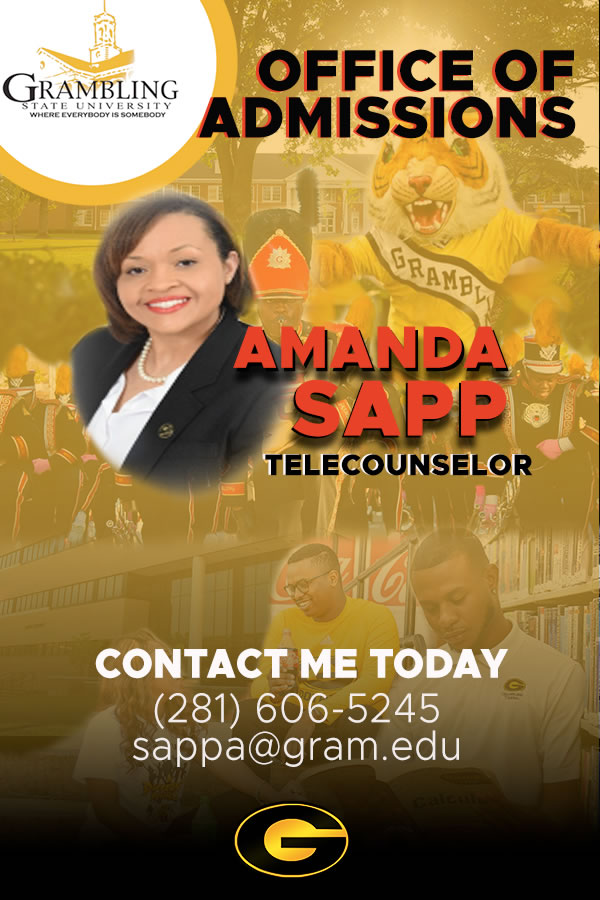 Please Contact:
Amanda Sapp
Telecounselor
All Readmit Students (A-Z)
CONTACT ME TODAY
(281) 606-5245
sappa@gram.edu