B.S. in Engineering Technology
---
Concentration in Electronics Engineering Technology Program
The Electronics Engineering Technology (EET) Program is an application-orientated program. The program is concerned with preparing individuals for a wide variety of educational and responsible positions in schools, industry, business and governmental agencies. In addition, it equips the student with a broad theoretical and practical background to meet the new and demanding problems of our technological society.
Program Mission and Data
The mission of the program is to meet the electronics engineering technology manpower needs of the State of Louisiana and the nation as a whole by producing graduates that possess the skills and knowledge that are necessary to be productive practicing Electronics Engineering Technologists.
| | | | | | |
| --- | --- | --- | --- | --- | --- |
| | 2017-18 AY | 2018-19 AY | 2019-20 AY | 2020-21 AY | 2021-22 AY |
| Enrollment* | 119 | 113 | 101 | 95 | 85 |
| Graduates | 16 | 12 | 19 | 8 | 7 |
Program Educational Objectives
EET-EO-1: To equip graduates with the competencies necessary for advanced graduate study or a professional career in the electrical/electronic field.
EET-EO-2: To produce graduates with the technical and managerial skills needed to be a productive practicing Electronics Engineering Technologist in an effort to serve the needs of the community, the state and the nation.
EET-EO-3: To prepare graduates who are able to function on multi-disciplinary teams and communicate technical ideas in an effective manner.
EET-EO-4: To produce graduates who understand professional and ethical responsibilities and the need for life-long learning
Student Outcomes:
To fulfill the mission and the program objectives of the electronics engineering technology degree program, the following five (5) outcomes have been adopted.
an ability to apply knowledge, techniques, skills and modern tools of mathematics, science, engineering, and technology to solve broadly-defined engineering problems appropriate to the discipline;
an ability to design systems, components, or processes meeting specified needs for broadly-defined engineering problems appropriate to the discipline;
an ability to apply written, oral, and graphical communication in broadly-defined technical and non-technical environments; and an ability to identify and use appropriate technical literature;
an ability to conduct standard tests, measurements, and experiments and to analyze and interpret the results to improve processes; and
an ability to function effectively as a member as well as a leader on technical teams.
In addition to the required fundamental engineering technology and concentration core courses the program allows students to select technical and free electives. Students are advised to take appropriate electives with the guidance and approval of their academic advisors and department head.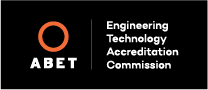 This program is accredited by the Engineering Technology Accreditation Commission of ABET (ETAC/ABET), 415 North Charles Street, Baltimore, MD 21201. http://www.abet.org
Program Coordinator:
Lane Elien
Phone: 318 274-2123
Email: lanee@gram.edu