Tiger Works
---
ELITE TIGER WORKS POWERED BY HAND SHAKE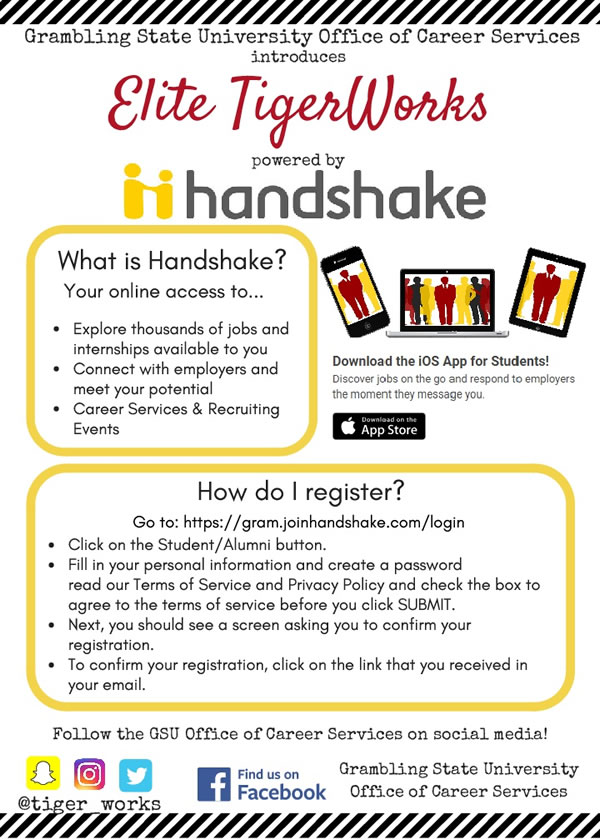 Click here for Elite TigerWorks PDF Flyer
What is Tiger Works?
Your online access to Career Development that offers:
Job Postings
Employer Contact Information
Events Calendar for the Office of Career Development and Placement
Resume & Cover Letter Builder
Mock Interview Prep Tool
Salary Calculator
How do I register for tiger works?
Click on the Student/Alumni button
Register for a New Account
Check your email to verify your account and to setup your password
Use the Documents Tab to create or upload your resume or other activities.
Focus 2 Major Selection and Career Decision Making

FOCUS 2 Career assessment guides users through a reliable, intuitive career and education decision-making model to help them choose a college, select a major, explore occupations, make informed career decisions, and take action in their career development. Make an appointment with GSU's Office of Career Services to review the results of your Focus 2 Career Assessment by emailing career@gram.edu.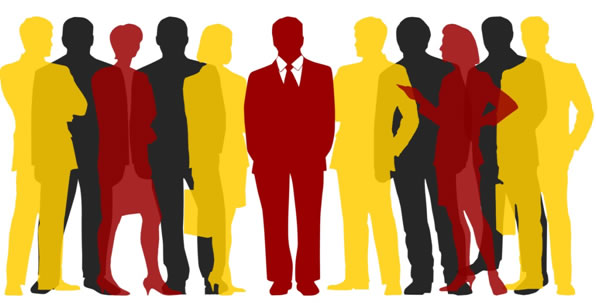 MOTTO:
One Never Gets A Second Chance to Make a First Impression!