General Rules
---
This facility is open to Grambling State University students, faculty and staff at hours designated.
A valid GSU ID is necessary for access to the facility.
The use of tobacco is prohibited anywhere in the building.
Everyone must exit through the front door.
No fighting or profanity allowed.
Appropriate clothing and footwear must be worn in the building.
Eating is confined to the lobby.
A LARGE CLEAN TOWEL IS REQUIRED.
No exchanging of towels.
No loitering.
INSURANCE AND LIABILITY
Although all students are protected by insurance, participation in the intramural program is on a voluntary basis.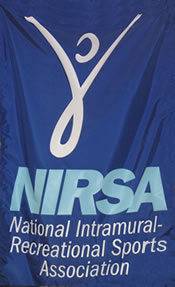 ACTIVITY ENTRY PROCEDURES
Entry forms and activity schedules may be picked up in the Recreation/Intramural Sports Complex. Rosters must be completed and returned to the Intramural Office before the entry deadline. Late entries will be placed on a waiting list and included if possible.
All students, undergraduate and/or graduate are automatically eligible to take advantage of all intramural privileges, and shall retain that status until they fail to comply with the eligibility rules.
TEAM ROSTERS Must include first and last names, G#, and name, address, and telephone numbers of team managers.
SCHEDULES - Schedules will be made available to all team managers approximately two days after an activity deadline. Schedules may be picked up during regular working hours at the Intramural Office. The Intramural Department WILL NOT be responsible for sending out schedules or notifying captains of schedule changes unless changes come into effect within twenty-four hours of the particular contest. After the first game, any change to be made must be made before the team plays the second game.