Welcome to the Office of University Compliance & Ethics
---
Grambling State University operates under many laws and regulations- federal, state, local and administrative- that often apply at the institutional level as well as at an individual level based on areas of responsibility. These legal requirements are incorporated within University policies that apply to the University community.
Grambling State University is strongly committed to ethical conduct and promoting a "culture of compliance." A "culture of compliance" is an environment that supports adherence to the law and to University policies and procedures. The University Compliance & Ethics Office aims to be accessible to all members of the University community on compliance and ethics issues, including faculty, staff, and students, to help in the understanding of issues, and to facilitate appropriate resolution of substantiated findings.
University Compliance & Ethics is your partner in successfully navigating your responsibilities on behalf of Grambling State University
University Compliance & Ethics Overview
Our expectation is that all members of the University community conduct operations and activities in an ethical, honest manner, and with the highest level of integrity. The compliance program is the vehicle through which compliance at the University is coordinated, managed, and monitored for all risks associated with regulatory and legal requirements. It seeks to create a culture of compliance to meet legal and regulatory requirements.
Some of the University Compliance & Ethics Office include and not limited to:
Provide Oversight of Compliance and Ethics and related Activities
Develop Effective Lines of Communication
Conduct Effective Training and Education
Revise and Develop policies and policy
Conduct Internal Monitoring and Compliance Reviews
Respond Promptly to Detected Problems and Undertake Corrective Action
Enforce and promote Standards through Appropriate Incentives and Disciplinary Guidelines
Measure Compliance Program Effectiveness
Encourage and support ethical behavior and a culture of integrity
Promote coordination between the University's compliance stakeholders
New Regulations and Special Projects
University Compliance & Ethics Team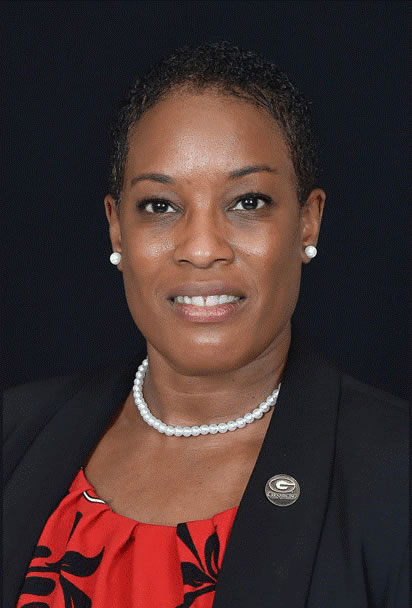 Merlene Aitken-Smith
AVP/Chief Compliance Officer
smithmer@gram.edu
318-274-6103
Safety and Risk Management
The Office of Safety and Risk Management works to provide a safe environment for all students, employees, and visitors.
Dr. John McMahon
Director of Safety and Risk Management
318.274.2419
Office for Civil Rights and Title IX
The Office of Title IX / Equal Employment Opportunity works to provide a safe academic environment and workplace that is free from harassment or discrimination to our community, faculty, staff, students, guests and service providers.
Beverly W. Crawford
Director, Office for Civil Rights and Title IX
Title IX Coordinator
crawfordb@gram.edu
318- 274-2660
Montral Ferguson
Investigator
Office for Civil Rights and Title IX
fergusonm@gram.edu
318-274-6145
LaToya Walker
Office Manager/Staff Assistant
Office for Civil Rights and Title IX
walkerla@gram.edu
318-274-2784