KGRM Tiger Radio
---
KGRM-FM is a 50,000 watt non-commercial educational radio station licensed to Grambling State University with a dual purpose of a laboratory function for students in the Department of Mass Communication and service to the community. KGRM is on the air for 24 hours a day, through the automation system operating on the 91.5 frequency. It offers a variety of music, news, sports and public affairs programming. The station is run by students and supervised by an Operations Manager. The students always exhibit an incredible work ethic, a strong belief in the power of education and an unwavering devotion to Grambling State University and Community.
GSU Advancement/KGRM Annual Radiothon Donors (2017)
Contact Information:
Joyce Evans, General Manager
Washington Johnson Complex, 2nd floor
403 Main Street
P. O. Box 4254
Grambling, LA 71245
Phone: (318) 274-6343
Fax: (318) 274-3245
E-mail: evansjb@gram.edu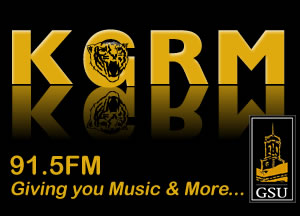 Click here to listen to KGRM online!