GSU Cheerleaders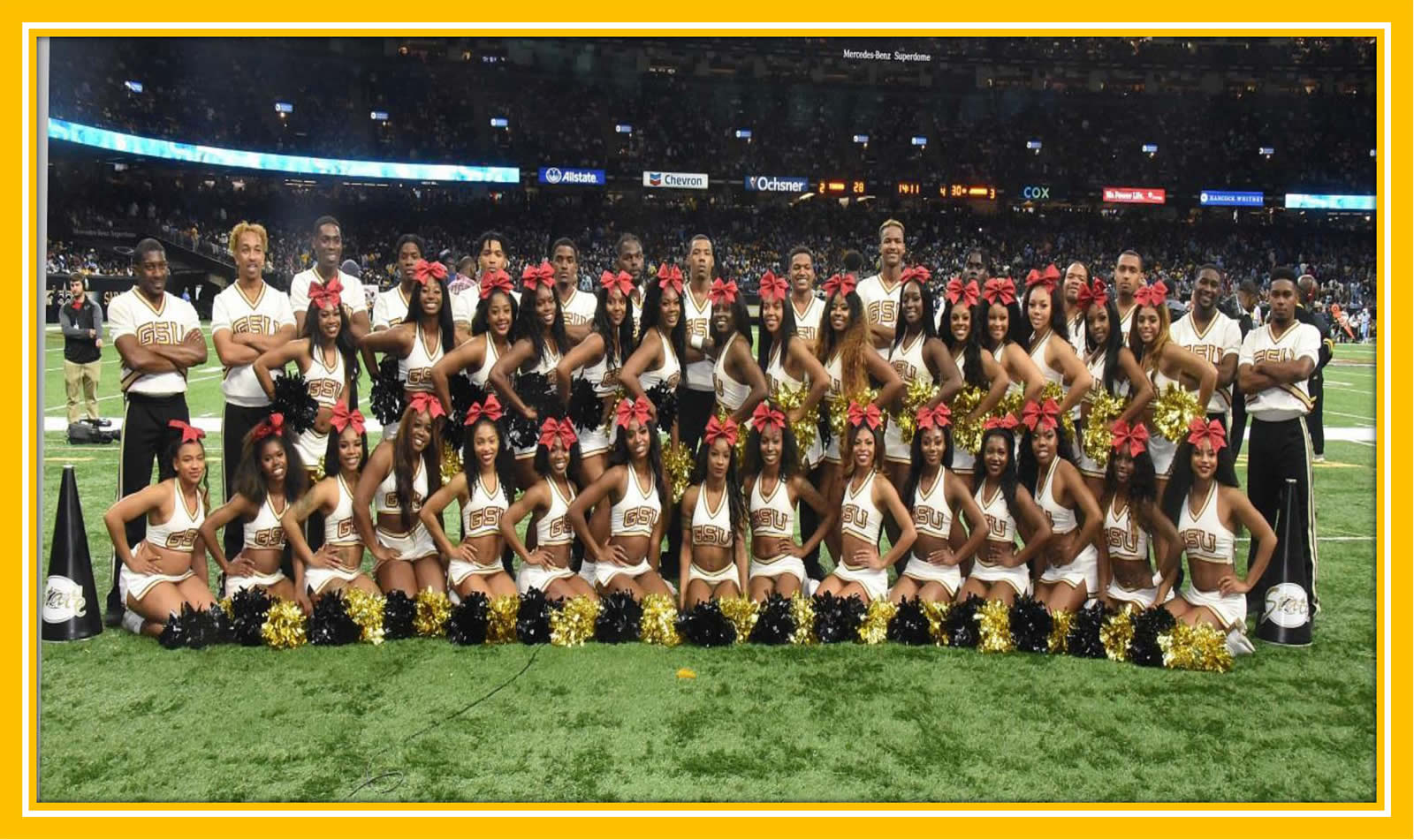 New! Spring 2022 Audition Flyer/Information
Congratulations to the 2020-2021 Grambling State University Cheerleaders
Please be advised that the list below is pending Spring 2020 final grades. All skills performed in videos must be maintained. In the event that you are unable to perform the skills, your position will be reevaluated. If you are a new or returning student, please be sure you have applied and have been accepted to Grambling State University for the Fall 2020 semester. If you have any work obligations or classes that will hinder you from participating 100% please contact Mr. Terry Lilly immediately at lillyt@gram.edu or by phone at 318-274-2507.
Flyers
Shayvonna Cowens
Zeyandra Jackson
Biahje Benson
Skylar Ross
De'Quencia Williams
Nikiya Lee
Sydney Street
Keiara Dalferes
Kirsten Williams
Jordan Turner
Brittany Miller
Asha Standifer
Nevaeh Johnson
Britany Hunter
Robbi Palmer
Alexis Hebert
Bases
Taraca Hardiman
Zion Stout
Shandelle Hunter
Lachelle Edwards
Shanyra Howard
Jemauri Johnson-Cole
Kynedi White
Jurnee Dilworth
Madison Agnew
Christina Hicks
Courtnee Williams
Dazmeiah Turner
Kayla Guyton
Zoe' Jackson
Taylor Robinson
Yasmine Hamilton
Cheyenne Walker
Crisma Burford
Selena Mitchell
Kannay Mallard
Males
Darious Christopher
Shamodre Green
Ray'mon Fuller
Trevente Harper
Divante Gray
Daquann Ford
Michael Bassett
You will be receiving further communication as to date or return and other details in the near future.
If you were not selected please contact Mr.Terry Lilly for evaluation and critiques.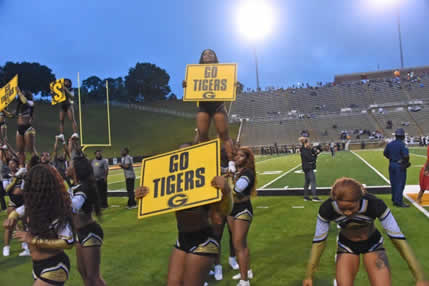 Please mail all information to the address listed below.
GSU Cheerleaders
GSU Box 4280
403 Main Street
Grambling, LA. 71245
For Electronic Submissions send to
lillyt@gram.edu
For a copy of the cheerleading application follow the link below.
https://www.gram.edu/student-life/clubs/cheerleaders/docs/cheerapp18.pdf
Sincerely,


Terry Lilly, Coach
GSU Cheerleaders