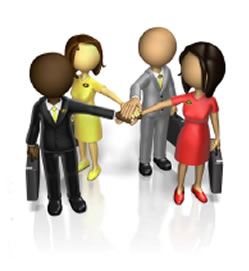 MISSION
Welcome to Grambling State University's Office of Human Resources!
The Human Resources staff is committed to equal and fair employment practices and to providing quality, timely and accurate service using cost-effective, best-practice methods with the highest professional and ethical standards. Human Resources is the central office for maintaining the official personnel records for all faculty and staff of the University.
Our professional staff have the responsibility of processing all employment appointments; advising faculty and staff regarding employee policies and procedures, compensation, benefits, and state and federal rules and regulations concerning employment; employee relations and staff development, including on-site workshops, training and new employee orientation; employee benefit dissemination and coordination of worker's compensation claims. We also are responsible for the facilitation of all employee grievances, including EEO, Sexual Harassment and Retaliation. Management and maintenance of the primary database for reporting requirements on faculty/staff information is also a duty of this office.
STAFF DIRECTORY


Kenosha Hamilton
Administrative Assistant 5
318.274.2678
hamiltonk@gram.edu

Background Screenings
Employment Verification
Offer Letters of Employment
Tuition Exemption
Board of Regents Agenda Items


Phranses Williams
Interim Director, Human Resources
318.274.6118

Legal Affairs/Open Records Requests
Diversity, Inclusion, and Equity


Cheryl Ivory
Human Resources Analyst B
318.274.3829
ivorycc@gram.edu

Civil Service
LASERS
Workers Compensation
FMLA


Amy Minniefield
Human Resources Data Analyst
318.274.3119
minniefielda@gram.edu

Hiring, Pay, and Personnel Documents
PeopleAdmin
NeoGov/LaGov
Performance Management


Ashley Hudson - Murray
Talent Experience & Development Manager
318.274.2237
hudsona@gram.edu

Manages the new hire onboarding process
Employee Relations
Training & Development initiatives
HR Liaison Program


Jodie Dunn
Database Specialist
318.274.6116
dunnjo@gram.edu

Ad Hoc and Retirement Reports
Jobs and Deductions Entry
Garnishments, Levis, Bankruptcies and Child Support


Kenyatta Randall
Director of Talent Acquisitions & Recruitment
318.274.4698
randallk@gram.edu

Classification & Compensation
Team Member Recruitment
Search Committee Liaison
Employment Branding
Employment and Personnel Management


Paula White
Manager of Employee Benefits
318.274.2493
woodforkp@gram.edu

TRSL
403 (b)
Health Insurance
Retiree Insurance
Office Hours:
Monday – Thursday
7:30 a.m. – 5:00 p.m.
Friday
7:30 a.m. – 11:30 a.m.