READY FOR ORIENTATION ADVISING AND REGISTRATION
---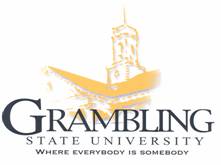 R.O.A.R.
ARE YOU READY?
---
Ready for Orientation Advising and Registration
ROAR is a new student orientation program designed to help students make a smooth transition into life at Grambling State University.
New Student Orientation is for all incoming freshman and transfer students. It will be held in two separate parts, an online session and a face-to-face- session. In order to receive the Registration information, a student must have completed the following:
Submitted all documents to the Admissions Office
Immunization records submitted to the Health Center
Housing Assignment secured for Summer/Fall 2021
Students meeting all of these requirements will receive an email on April 16 containing the information they will need to register for the online orientation session. We look forward to having you join the #GramFam.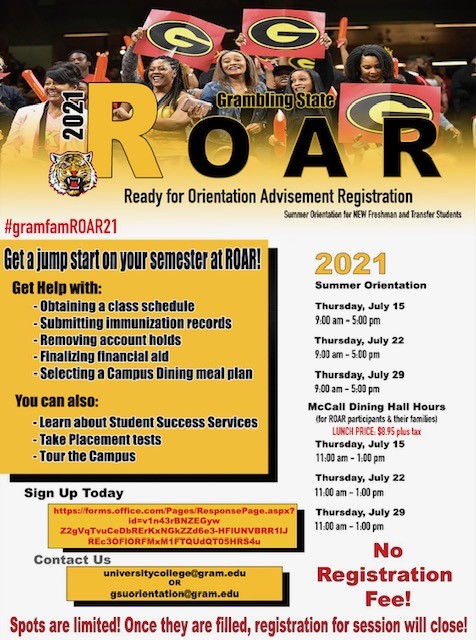 Sign Up Today! Mini-ROAR Registration Form
Questions? Contact Us.