READY FOR ORIENTATION ADVISING AND REGISTRATION
---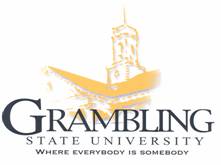 R.O.A.R.
ARE YOU READY?
---
Ready for Orientation Advising and Registration
ROAR is a new student orientation program designed to help students make a smooth transition into life at Grambling State University.
Welcome to the #GramFam!
Congratulations, and welcome to the Grambling State University family! As the Spring semester comes to a close, you are that much closer to starting your journey as a Tiger. We want to make sure you have all the tools necessary to make the transition as smooth as possible. Over the next few weeks, you will be receiving email correspondences about completing the registration process. These items must be completed BEFORE you are able to attend New Student Orientation, which will be held 8/8/2022 - 8/12/2022.
NEW STUDENT ORIENTATION IS TAKING PLACE AUGUST 8th - AUGUST 12th ON THE CAMPUS OF GRAMBLING STATE UNIVERSITY. THE ITEMS LISTED ABOVE MUST BE COMPLETED IN ORDER TO ATTEND. ​We will post dates for virtual summer informational sessions once they have been confirmed. Any additional questions, comments, or concerns, please contact Mrs. Britni Grayson, Coordinator of New Student Transitions & Orientation, at gsuorientation@gram.edu.
Questions? Contact Us.